The National Park covers an area of 740 km² (bigger than Phuket) and was born 1980. The Park is located about 200km north of Phuket or 60 km east of Khao Lak where the tsunami hit in december 2004.
About 60 km from Khao Sok is the Chieo Lan Sea with the Rajabrapah Dam. Impressive landscape can be seen there, with jungle covered mountains and cliffs diving directly into turquoise waters. The lake is between 40-90m deep. More Information can be found here : http://www.khaosok.com
Climate
It's the best in Thailand there! In the daytime it can be hot, but in the nightime usually a little bit fresh, somtimes cold with 15 C. In april it can be nearly 40C during the daytime! Because of the fresh night-time air, we don't need AC. A typical day in the morning with a little bite fog: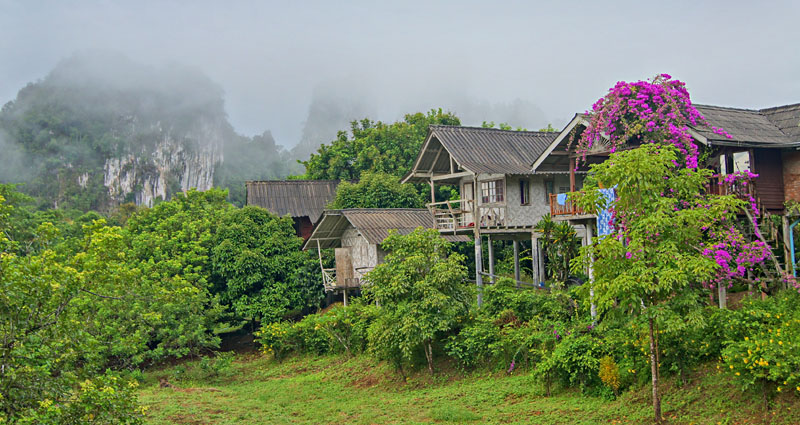 Internet/Telephone
Since 2003 we have mobile-telephone and internet (about 2 Baht/min).
Supermarket
There are some small supermarkets in Khao Sok. They have a number of ordinary products such as ice-cream, beers, cigaretts, sweets, yoghurt, some drinks, medicine, fruits, dry-soup and many more things. If you need anything else, we can buy it in Takua Pa, the next big city, 40km west.
Flowers
Throughout the whole year you can see flowers in the park.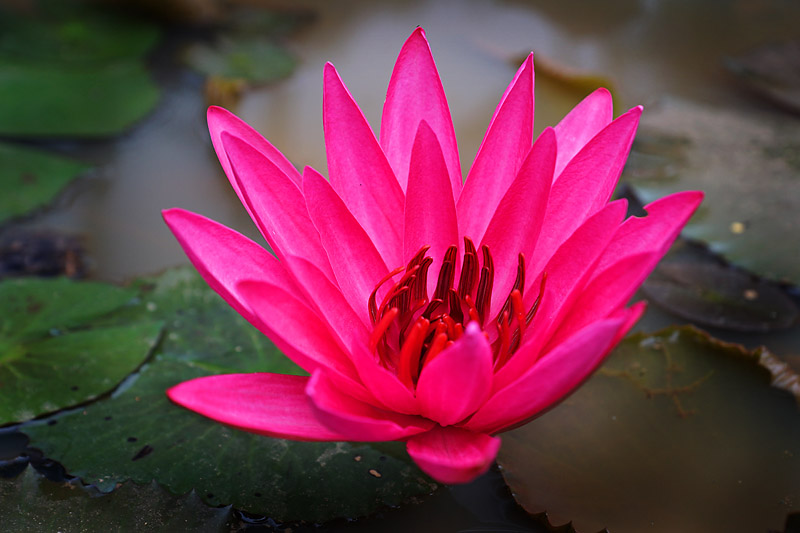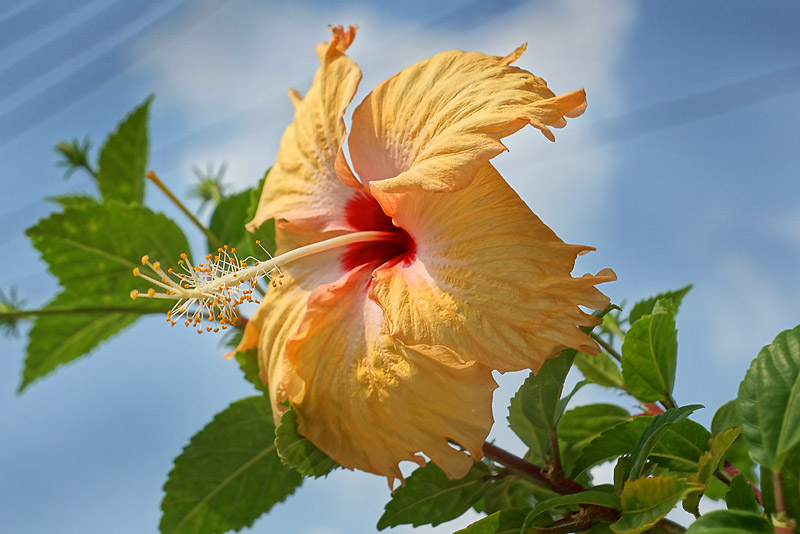 Leeches
Nobody likes these animals but they are not dangerous! They come out after the rain in the jungle. You can take protect your legs by you putting some salt or gasoline on it. But a better solution is to walk fast, they can't catch you 🙂 Really!
Snakes
It isn't uncommon to see snakes. Usually they are scared of people and quickly go away. When they are eating they can not move nor bite :-). If you ever meet a snake, stay calm and still and it will loose any interest in you.
Butterflies
Some quite big butterflies can be found in Khao Sok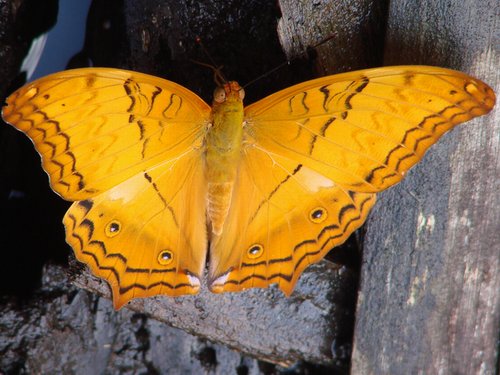 Other Animals
Of course we have some different kind of geckos and lizards they look nice with the different colours. This one can run with 2 legs, looks very funny, not danger.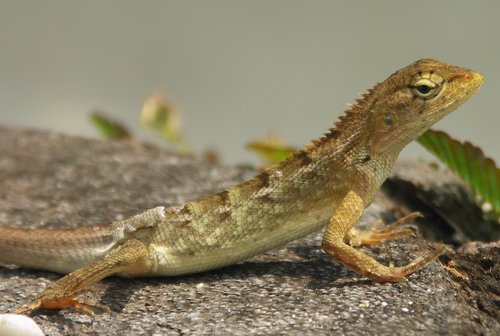 Toads
A very big toad likes to stay with us at the resort, his name is Jaba. This one is bigger than the cigarette box in the front and about 15cm long.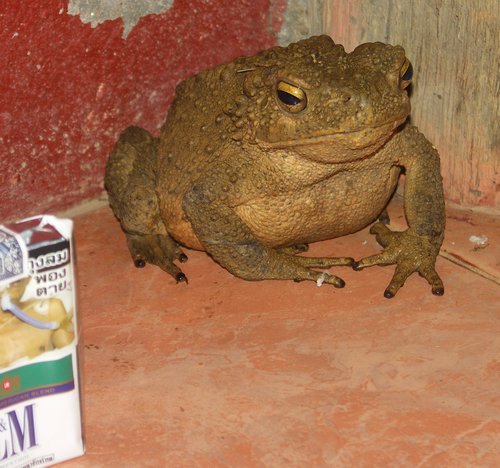 A very small one, only about 3cm long