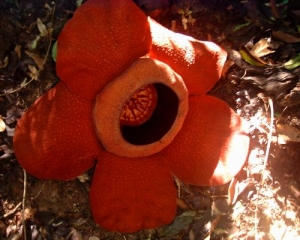 Price : 500 Baht
Duration : 2 – 3h
Description :
The Rafflesia, (in Thai : bua phut) is the biggest flower in the world! And can be found in Khao Sok!
When it blossoms, it measures 80cm in diameter. The flower only lasts 5 days. The flowers grows only when it's raining during a couple of days. The flower has not roots or leaves of its own.
There are many different areas where we can find this flower in the park. If it is the flowering season, we can take you by car to the park, and guide you through the jungle for about 15 to 30 minutes, in search of these wonderful flowers!