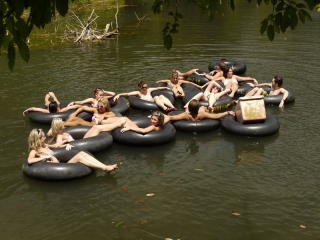 Price : 400 Baht
Duration : 30min – 2h (depending on the river's current) 
Description :
Want to enjoy a nice time and enjoy the Sok river? Then go tubing with us! Our guides will lead you down the river and provide tubes for everyone! The starting point is 200m from Smiley Bungalows. We will then pick you up at the end point by car and drive you back to where we started.
This tour is unavailable during the dry season as there isn't enough water in the river. During the raining season it is a thrill with strong currents and high water level!